Market Analysis:
One third of our lives are spent sleeping, yet it is estimated that 30%-40% of people suffer from varying degrees of snoring. This not only affects the quality of sleep of bed partners, but also the health of the snorer.

A number of studies have shown that the prevalence of hypertension in those with "acute snoring" is as high as 48%, while the prevalence of coronary heart disease is 3.4 times that of ordinary people, and the incidence of cerebral infarction is 3-10 times higher than that of non-habitual snorers. Research suggests that "acute snoring" has become the third largest risk factor for hypertension and cardiovascular and cerebrovascular diseases.
Introduction :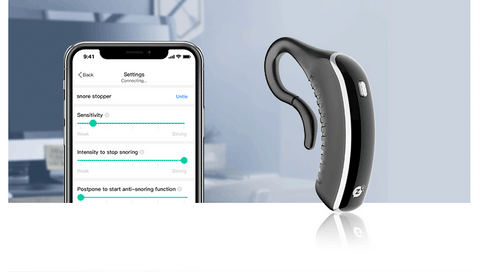 GEN 3 PLUS is a physical anti-snoring device developed based on the principle of snoring. It monitors snoring through an intelligent snore recognition system, and uses a patented anti-snoring algorithm to accurately determine the snoring index of users. 

The free Sleeplus app monitors your sleep and allows you to view relevant sleep data, including snore data, intervention data, and sleep analysis reports.
Play video :
Why you snore ?
Snoring is caused by flaccid muscles of the throat, which blacked the airway and cause the airway too narrow then the oxygen you inhate is not enough and not smoothly.
How it work :
The GEN 3 PLUS accurately detects snoring and intervenes by emitting gentle micro vibrations (36 levels ranging from weak to strong). The brain responds by driving the muscles of the throat to contract and open the airway, making breathing easier.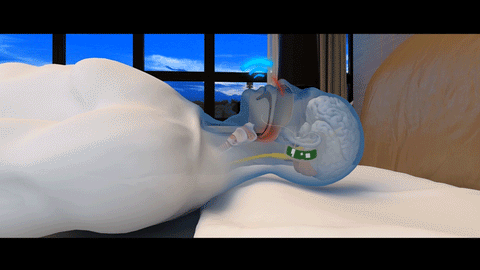 Play video :
Core Technology :
- Sound recognition and bone conduction technology accurately detect snoring;
- Automatic physical intervention (36 levels) and patented anti-snoring algorithm;
- Food-grade silicone material and ergonomic design ensure a comfortable fit;
- Independently developed app provides intuitive analysis of sleep and snoring data; 
-Sold in the US, Europe, Japan, and other countries, and has won high recognition from customers worldwide.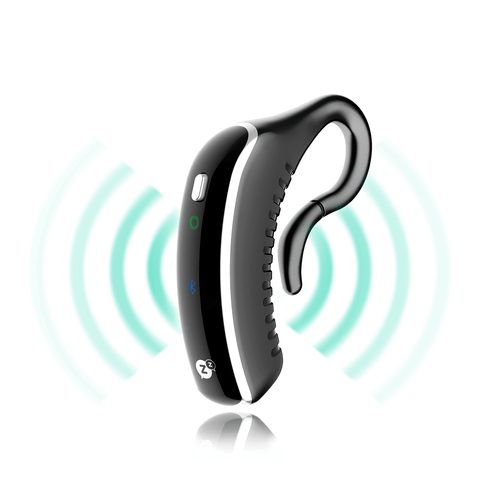 Test data analysis:
Medical test results show that the GEN 3 PLUS plays an important role in reducing snoring, improving quality of sleep, and reducing sleep apnea!
Advantage :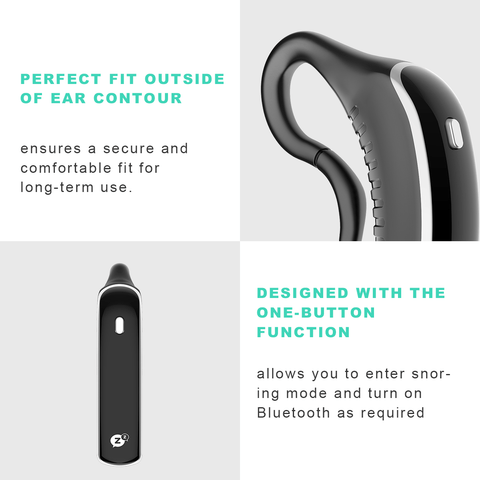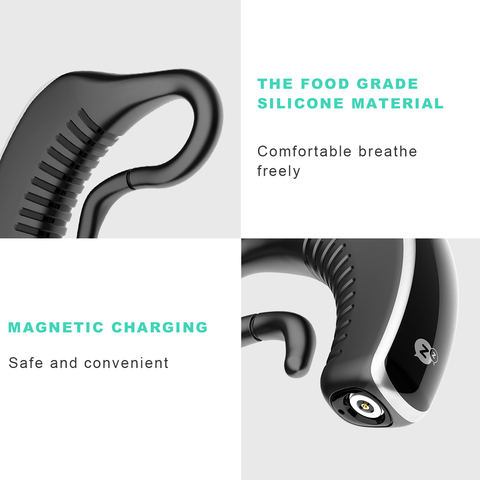 Sleeplus APP :
Understand your snoring & Data acquisition & analysis & Snore recording & sleep analysis & Meditative sleep aid audio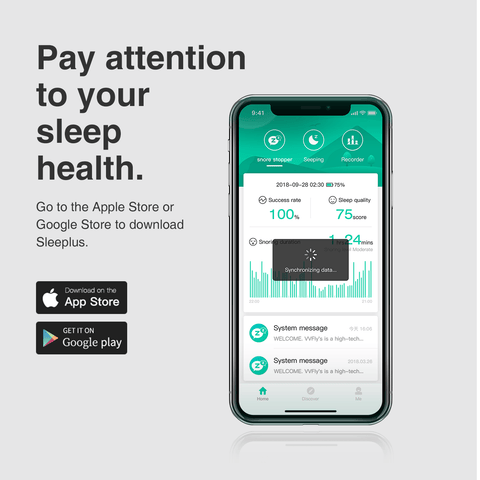 Designed for use with VVFLY's anti-snoring devices, the Sleeplus app allows you to easily view data and track changes in your sleep.
- Anti-snoring device: After syncing data with the app, you can view your sleep data, snoring volume, and intervention data. You can also customize the intensity of vibration and sensitivity of the device.
- Sleep aid: The sleep aid function provides soothing music to help relax your mind and body as well as promote better sleep.
- Recorder: The recording function allows you to record and listen to your snoring to compare the effects of using the device.
Go download APP :
https://play.google.com/store/apps/details?id=com.vvfly.sleep
How to wear : 
Package: 
Specification :
 PRODUCT NAME : Snore Lab© GEN 3 PLUS Smart Earset For Peaceful Sleep
ANTI-SNOREING LEVELS :  2-36 LEVELS
SIZE  :  57.2x12.9x46.9 mm
WEIGHT :  11.6g  
COVER MATERIAL : TR90+Silicon GEL
BATTERY VOLTAGE :  80mAh
CHARGING PORT : Magnetic charging port
MOBILECOMPATIBILITY : IOS 4.3 or above, Andriod 7.0 or above
Payment & Security
Your payment information is processed securely. We do not store credit card details nor have access to your credit card information.