Description
Market Analysis:
Based on the 2012 American Academy of Sleep Medicine (AASM) scoring criteria, an estimated 936 million adults aged 30-69 years suffer from mild to severe obstructive sleep apnea (OSA) and a further 425 million suffer from moderate to severe OSA. This is a total of over 1.36 billion potential users.

Based on the 2012 AASM scoring criteria, China has 176 million people who suffer from OSA (AHI≥5/h), with 65.52 million classified as having moderate to severe OSA (AHI≥15/h).
Sleep plays a vital role in good health and well-being and we spend one-third of our lifetime doing it. Getting quality sleep each night should be a priority. Achieving sleep quality is possible but to do so requires careful monitoring.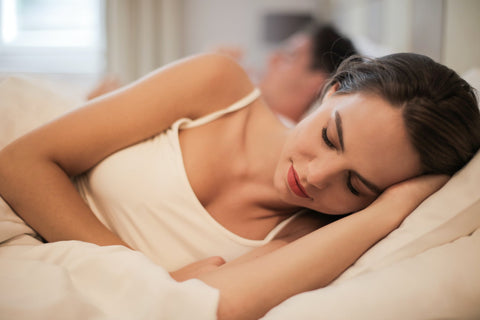 Product: 
Sleepbreathe is a smart wearable product specially designed for monitoring breathing at home. It allows you to monitor your breathing, snoring, sleep duration, sleeping position, and other data in real time, and provides personalized suggestions to help improve your quality of sleep.

Use thermistor sensor to collect, measure and record human nose and mouth airflow information, process, store and analyze the signal, and display the result. The apnea event is calculated based on the decrease in airflow.
How it work:
The Sleep Apnea Monitor uses medical-grade sensors to measure and track airflow as you sleep. Our patented AI algorithm helps store, process, and analyze data, which is then presented to users as a professional sleep analysis report.
Sleepbreathe has proven to be equal in accuracy to PSG machines while being far more affordable, compact and easy to use.
Technology:

- Medical-grade sensors accurately measure and track airflow;
- Proprietary AI algorithm provides comprehensive monitoring of suspected respiratory events, snoring, sleep cycle, and sleeping position;
- Only 15 grams in weight, making it portable and ideal for use at home;
- Ergonomic design with three different sized straps for greater comfort;
- Independently developed app provides detailed real-time display of sleep data and an intuitive sleep analysis report;
- Sold in the US, Europe, Japan, and other countries, and has won high recognition from customers worldwide. 
Sleepbreathe APP : 
Developed for use with VVFLY's Sleep Apnea Monitor, the Sleepbreathe app provides a detailed sleep analysis report and scientific suggestions to improve quality of sleep.
- Real-time monitoring: When connected to the device, the Sleepbreathe app can provide real-time display of the user's respiratory rate, snoring data, sleep cycle, and changes in sleeping position.
- Sleep analysis report: AI algorithms are used to analyze quality of sleep and provide a sleep analysis report that you can share with friends or use to track your health during sleep.
- Suggestions: The Sleepbreathe app also provides personalized tips on how to improve your quality of sleep.
Download app: 
sleeplus - Apps on Google Play
Package : 
Specification : 
PRODUCT NAME : Snore Lab© Sleep Manager V3+ Smart Sleep Apnea Monitor
SIZE  :  29.4*24.5*11.5MM , 105.0*95.8*55.6MM (mask)
WEIGHT :  18.5g  
COVER MATERIAL : PU+PC+food-grade TPU material
BATTERY VOLTAGE :  3.7V/55mAh
CHARGING PORT : Magnetic charging port
MOBILECOMPATIBILITY : IOS 4.3 or above, Andriod 7.0 or above
How to use the device : 
Reviews:
Payment & Security
Your payment information is processed securely. We do not store credit card details nor have access to your credit card information.